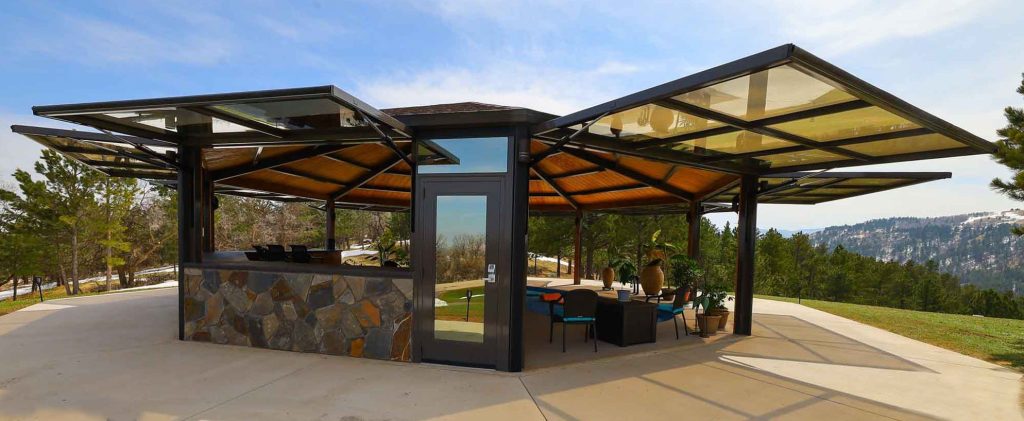 We are HydAway specialists, with hundreds of installations across Iowa, Missouri, Kansas, and Nebraska attesting to our leadership in the industry. We design, build, deliver, and install HydAway doors and walls from our own locally-based manufacturing facility. The perfect door or wall design for your architectural project is just a call away, whether it be for your home or at your business. Exterior cladding options include glass, stucco, brick, stone, wood, decorative steel, or any other material that appeals to you.
We are also experts in retrofitting HydAway doors or walls in any home or commercial building you may currently own. We'll be happy to stop by next time we're in your area, tape measure in hand, to look over any door or wall project you have in mind.
We're just a phone call away at every stage of your HydAway project, and we're also there for support long after completion!
The company introduced the world's first production hydraulic door line in 1992. The unique, patented HydAway doors and walls have their hydraulic systems fully concealed when closed, providing the cleanest appearance of any door or window on the market.
Another outstancing HydAway feature is our 'Cushion Close' cylinder structure. This design reduces travel speed over the last few degrees when your door or wall shuts for the quietest close available.
HydAway is a single, reliable, and professional source. We're the only company that manufactures, delivers and installs all our doors and walls, as we have HydAway manufacturing plants all across North America – like Weirich Welding Plus.
With HydAway's business model you'll have confidence that only comes with single source accountability. We design, build, deliver, install, and support every project locally, providing integrity at every stage. HydAway also creates less structural loading than other options. Our HydAway patented products are simple, functional, and low maintenance.
Your HydAway door or wall puts a lifetime of reliable performance on the table. All the performance frustrations of ordinary door and wall systems disappear.
Our all-welded panels have no bolts or screws to will fatigue or loosen over the years. As well, you'll find HydAway has the tightest weather seal on the market. When closed, the elements can't enter.